Accolades & Awards
---

Wine without crowds in Napa's backyard.
"Blue Oak Merlot, which is named for the regal blue oak tree in the backyard, is perhaps California's best merlot."

Merlot on the rebound.
"Merlot, I've missed you. After coming across a lovely bottle of Freemark Abbey merlot a few months back, it got me thinking about the varietal and its roller coaster place in the vino-pantheon. So I conducted an informal survey and organized tasting to try to understand the state of merlot, here in early 2012."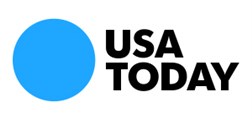 5 up-and-coming California wine regions on our radar.
"The Coombsville region has been harvesting stunning grapes for years, supplying an assortment of Napa's famous labels but is now home to about 20 wineries available for visits — by appointment. Caldwell, Tournesol (very impressive facility), Blue Oak Vineyard, Meteor, Faust, Sciandri Family Vineyards and Black Cat are some of the standouts."

Merlot After Sideways.
"Merlot was bastardized by a movie quote," says Grant Long Jr., the winemaker for Blue Oak Vineyards. He produces one of Napa Valley's very best merlots—a real standout that's velvety, strong, aromatic and delicious. But he's not worried about merlot's future. "Merlot's roots in wine history will always overcome moments in public opinion. It is no surprise to me, a decade later, to see it gaining a foothold yet again."